Around the 'Net: Teen Vogue Editor-in-Chief, Elaine Welteroth, Announces Departure
Elaine Welteroth, the youngest and second African American editor-in-chief at Conde Nast, and the captain of the Teen Vogue ship that made the world take another look at the publication has announced her exit. I have to say that I am not surprised by the news since it was announced in November that the magazine was going digital. Elaine gave Teen Vogue a new voice for our current society. She and her team let the world know the teens are not just kids who should sit in the corner and be quiet. They are thinking growing individuals who experience trauma, who have innumerable questions, have strong opinions about how adults in the world are pushing this country forward, and they will not be ignored. Young people are our future. This is something our elders say all the time, yet often expect us to stay silent about how things operate. Teen Vogue cut through that mindset with the sharpest of knives.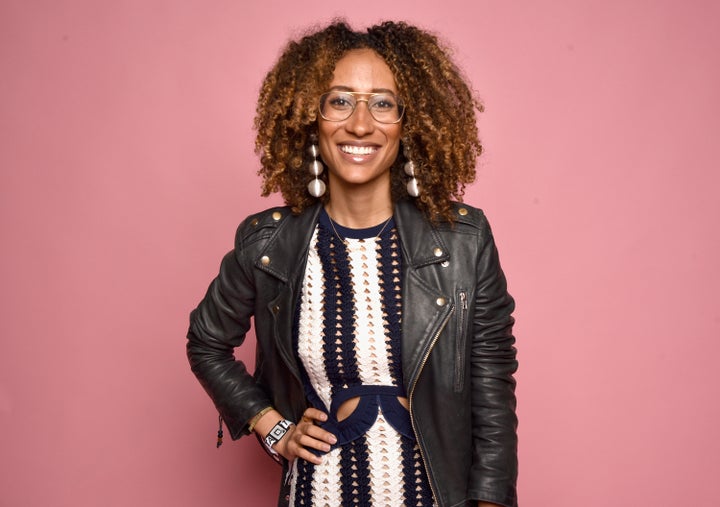 Read her goodbye Instagram post here:
When I moved to New York City at 21 as an editorial intern, my greatest dream was to become Editor-in-Chief. It was a goal too intimidating to even say aloud. I was convinced it was totally out of reach for someone with no connections, no trust fund, and no fancy clothes. I pursued the path anyway. Eventually, I started believing the vision placed inside of me. I learned to shrug off the fear of failure, and how to refuse the urge to shrink—even when I was asked to.
.
Now, at 31, God has broken the glass ceiling on all of my wildest childhood dreams. My bucket list is all checked off and somewhere along the way I've managed to join the ranks of unstoppable women who've, throughout history, stared back into the face of the unknown and decided to MAKE IT HAPPEN.
.
Now, it is time to dream even bigger.
.
After six life-changing years at Conde Nast, I've decided to leave the company. Leading
@TeenVogue
at a time such as this, alongside some of the most talented people in the industry has been the most rewarding experience of my editorial career. It has helped me discover how to use my voice to empower young people and girls. This will continue to be a major focus for me as I take my next step—because beyond the compelling covers, and groundbreaking conversations we started online, building this incredible community is what I am most proud of.
.
You are a beautiful, inclusive tribe of thinkers, doers, and dreamers who challenge me to be better every day. Getting to know you, both online and in person, has been the absolute greatest joy of my job. And I'm excited to take you all along for the ride into my next chapter.
.
What I know now that I didn't know at 21 is that life is a series of dreams realized. There is no destination, but there will be breakthrough after breakthrough along the way. Our greatest obligation is to keep reaching, to continue growing, to push beyond what seems possible, to live outside the boxes created for us. That is exactly what 2018 is about for me, and for all of us. I'm beyond excited for what the future holds—if 2017 taught us anything, it's to never underestimate the power of a black woman.
Elaine Weltertoth's Instagram
I hate to see Elaine leave, but I can't wait to see what she does next! As of now, news broke that she has signed with Creative Arts Agency (CAA). So who knows, maybe we'll see more of her on our t.v. screens.
Best of luck Elaine!