Diva Chronicles Year in Review: 2017 Was the Year of Hard Lessons
Welp, Divas and Gents, we have arrived at the last day of 2017. Much has happened this year as a society, and for me personally. Before we get into tonight's celebrations, I thought I'd leave you with my annual recap. I decided to go back to last year's recap to see just how far I've come and the lessons I've learned. Also, keep reading for the most read posts of 2017. Without further ado, here we go!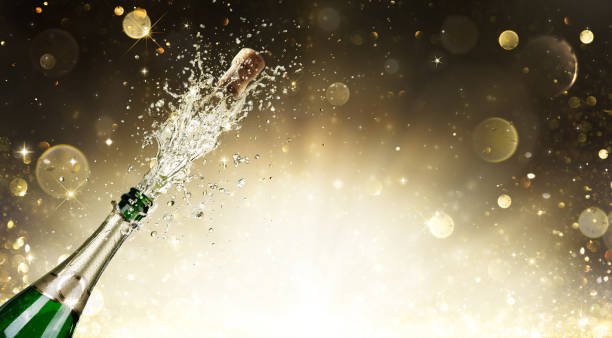 From Last Year:
I Moved Back Home

I was in desperate need of a change. About a month later, I announced that I was moving back to my hometown. My transition has been FAR from smooth, but things are looking up. currently drafting a post filling you in on the details now. Will hit the blog soon!
2017 Update:
I still feel as if I am still recovering from my move. It has been hell on my finances. I get to be close to and help out my mom, who is currently battling cancer. I had to let my apartment go and move back in with my family. As someone has been basically on her own since leaving for college, this was hard. I never published that post and ended deleted the draft a few months back. I just couldn't bring myself to do it. I am so hard on myself and this year I have felt like a failure on so many levels. I keep pushing and working hard and often time felt like I was on a hamster wheel. I'm trying to remain positive and keep churning out the blog posts.
From Last Year:
Announcing Diva's Marketplace
2017 Update:
I soft-launched the shop this year and eventually had to temporarily close the doors. My goal was to sell enough product just to break even so I wouldn't have to put so much of my money from my day job into because money was already tight since my move. That didn't go as planned and I was struggling to pay my personal bills, pay hosting fees, buy raw materials and jars for the shop. My wish is to still own a boutique, but I am taking time to reflect on which direction I should go. Of course, I'll keep you updated.
From Last Year:
I have been contemplating a new blog design for the past year. I like the aesthetics of the current template, but it seems I received more interaction and collaborations with the traditional blog layout. Of course, it will have the Diva's touch. I have even contemplated changing platforms altogether. I have a close friend that is good with graphicsStay tuned to see what I decide!
2017 Update:
Well, the new blog design is currently the old one. My vision for Diva Chronicles has always been an online mag or digital print, hence the name. I am still using free themes as I don't have the budget to have a sit designed to fit my vision. As a result of this, I find myself changing the theme and layout yearly. Here's a to a budget and site upgrade in 2018!
From Last Year:
New Resume Website
I want to branch out and do more freelance writing and projects outside of Diva Chronicles to add to my skill set. Therefore, I plan to launch my own website displaying my work. Paper resumes are good and all, but when someone Googles you, make what they find intentional.
2017 Update:
This definitely did not happen. Life got in the way. However, it is still on my to-do my list.
From Last Year:
Passion for Fashion!
Tomorrow, I will officially assume a leadership position at a major retailer. I'm diving in head first in the fashion and beauty industry. I'm being a sponge and learning as much as I can and making my own rules as I go because there is no one way to a destination. This is a new challenge that I am willing to accept and learn and grow from. I hope to aspire other young men and women who want to enter this field.
2017 Update:
I laugh at this. I was so sure that this would work. I neglected to give myself credit for the niche I had already carved out in the fashion and beauty space: Diva Chronicles! Heelllloooo! I have since left that job and found new employment with greater future opportunities.
Okay now for the fun stuff! Your favorite posts from 2017!
1. This
Fenty Beauty Announcement
.
3. You obviously love Tracee Ellis Ross as much as I do because
this post
about her collection with JC Penny was a hit.
4. Maybe I should do more nail related post because
this one
about fabulous bold designs was one you loved.
5. I'll admit I slacked on the Beauty Myth Monday posts, but the one on
bold lips and dark skin
got a lot of traffic.
6. I want to eventually write an e-book about all the blogging tips I've learned over the years until then, my Diva's Guide to Blogging will have to do. It seems the posts about
The Power of Hashtags
was one many of you found useful.
7. Ahh, who doesn't love a good DIY? This
budget friendly
compilation of Dollar Tree videos was very popular.
8. You guys made it clear that more natural product reviews need to be done in 2018. This review on the
Crystal Body Deodorant Stick
was a DC site fave.
9. Admittedly, I haven't worn much makeup in my day-to-day life as I've done in the past. When I do it is a treat. You all seem to agree too as this
Pinks and Corals
look (From my birthday!) was well received.
10. Writing fashions guides are always fun, seems like we all loved this one about
statement jewelry

.
Well, there you have it! The ten most popular Diva Chronicles posts of 2017. I could have added more, but they were similar to the ones listed and the post is getting lengthy. I have a lot planned for Diva Chronicles in 2018 but have learned to remain quiet about my plans. I feel I have done some things prematurely, but some things are so exciting I just can't help share them with you, my fabulous readers!
I truly thank you for sticking with Diva Chronicles for another year. While the site does not have a large social media following, I'm delighted to know it has regular readers from the United States, Russia, France, the United Arab Emirates, Ukraine, China, Germany, Poland, Brazil and Spain.
THANK YOU! THANK YOU! THANK YOU!!
Stay tuned for 2018!
XO,
Joslyn