Diva's Fashion Guide: 3 Tips for Transitioning from Summer to Fall
We are in full fledged transitional weather. Allergies are acting crazy and there is a chill in the city. It is the last days of summer, yet fall weather hasn't arrived just yet. It can be tough to dress for this type of weather. Well I am here to give you a few tips to looking chic and seasonal appropriate until it is cold enough to pull out the winter gear.
1. Layer It Up
Lightweight Cardigans and Sweaters
Don't shy away from color just because it is getting chilly. Trade your neons for jewel tones.
I personally love cardigans and have them in an array of colors. #mycardigangamestrong
Jean Jackets
Find one and keep it forever.
It doesn't matter the wash, your denims don't have to match (but remember the denim set era of the late 90's?). Find one you like and get a size up so you can wear layers. If you find one in a classic brand like Levis, keep it forever and don't give it away like I did when I was young and didn't appreciate a good thing when I had it (sad face).
Military Style Jackets
Go green.
Another layering piece you can wear with just about anything are military jackets. Whether you go full on fatigue or settle on solid green is your choice, but cop one pronto and thank me later.
Trench Coats
A classic piece for both men and women. Trench coats can be dressed up or down. Khaki is always a classic color to start with, but they come in all colors and styles. Tie front, double breasted, long, short, or peplum. The choices are endless.
Light (Faux) Leather Jackets
Wait, before you give me that look, allow me to explain.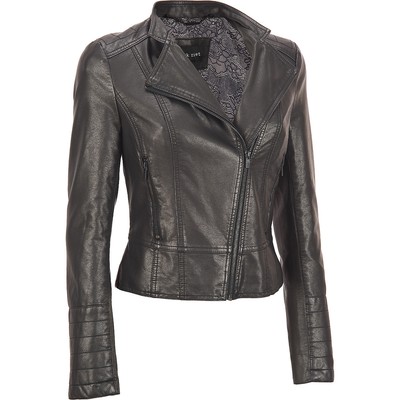 I know you are giving me that look, especially if you know me personally and you're thinking about the fact we live in the south. Leather goods are made in different weights. There are leathers lighter than others. Some are so light (like the brand, Black Rivet above), they can be used interchangeably with your denim or military jackets. If you want to look chic and stay cool, simply throw it over your shoulders.



2. Pull out Those Flats, Girl!
Flats are chic too!
Replace those sandals with peep toe or closed toe flats. Get a few staples, if you don't have them already. Start with black, neutral, a print, and a bold color you'll wear with most everything in your closet. For me, my staples are black, tan, leopard print, and cobalt blue. As it gets a little cooler, add cute booties into the mix.
3. Best of Both Worlds
Mix some of your summer items with fall items. However you transition, be sure to inject your personal style. Take a cue from some bloggers around the web.
A summer wrap dress becomes a duster paired with a tee and jeans.
Summer dress with light trench coat.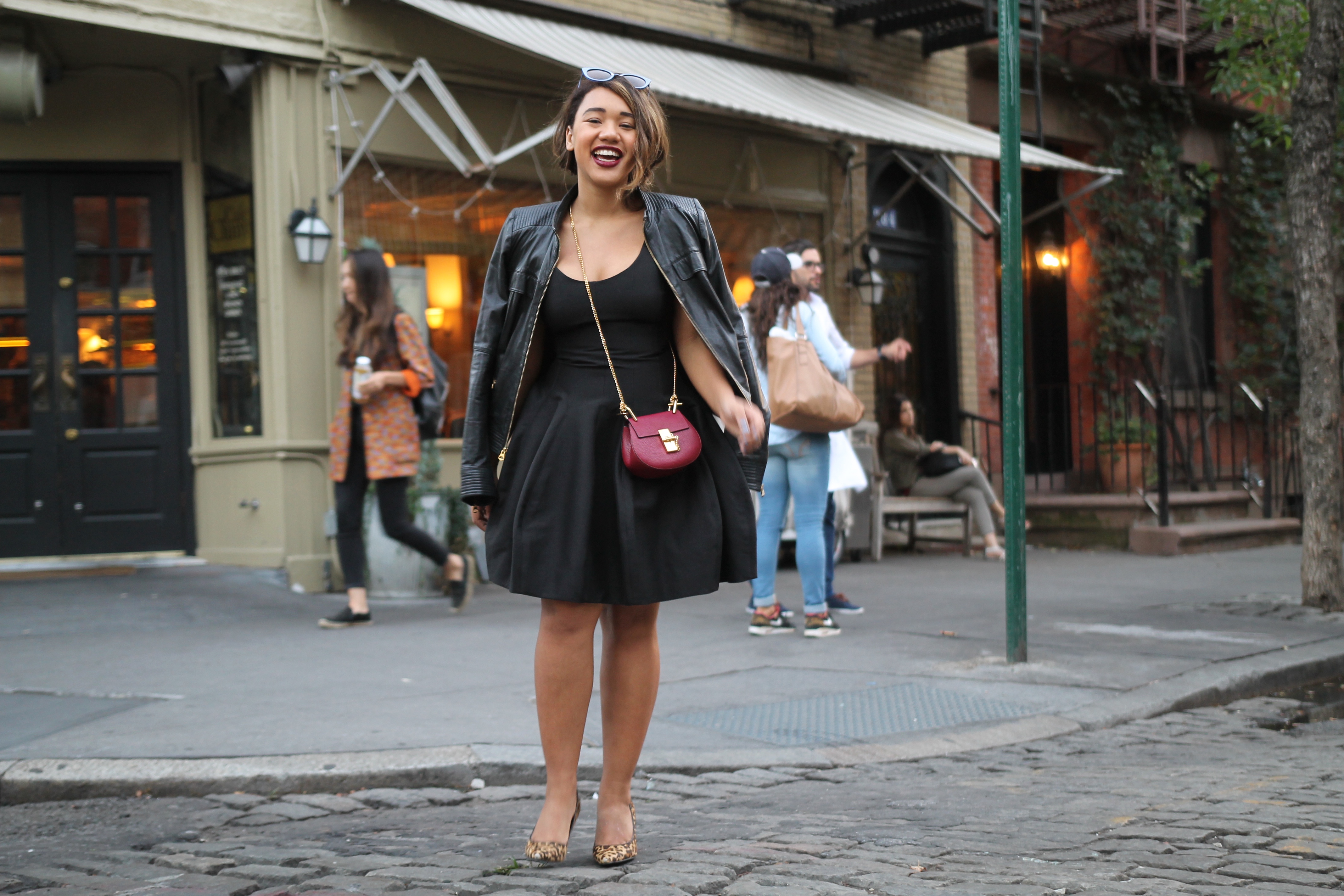 Light leather jacket.
Military jacket over summer dress.
Places to shop these items:
Target
Old Navy
Gap
H&M
Asos
Wilson's Leather Outlet
New York and Company
Banana Republic
Thrift Stores
Zara
T.J. Maxx
Ross
Marshalls