The Latest in Beauty News: Kerry Washington Named New Face of Neutrogena
Scandal has done a lot of good for Kerry Washington. She has recently partnered with Neutrogena. Not only that, she has been given the title of Creative Consultant, which involves creating marketing initiatives alongside the marketing team and giving product feedback. She will also front the campaign ads that will hit the marketplace next year. We'll have to see what changes Kerry will make to the brand who is famous for promoting a clean, fresh faced look.
Here's what she had to say about the new partnership,
"The more I learned about the company's values, guiding principles, and commitment to quality, the more I realized that Neutrogena is so much more than your average beauty company. I knew I wanted to be a part of a company that is helping to make a difference in people's lives. As a creative consultant, I will be able to have a real voice inside this amazing company, which is a tremendously exciting endeavor."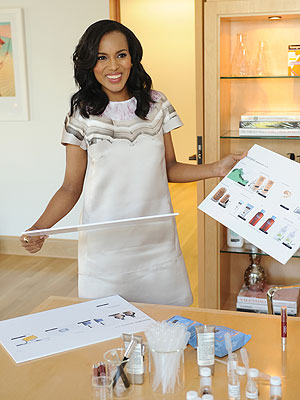 Congrats Kerry!
XO,
Diva