Love, Peace, and Soooouuuulllllll..............
It is the first day of Black History Month and I was going to begin my black history fashion series, but plans changed when news broke this morning that Don Cornelius had passed. News reports say that his death is an apparent suicide.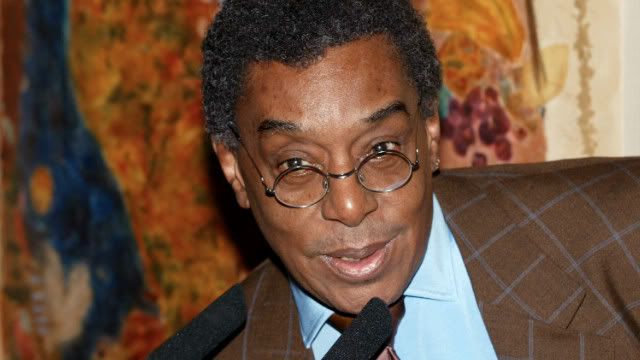 (1936-2012)
Don Conrnelius's claim to fame is the ever popular soul music show Soul Train. A former insurance salesman, he took a risk that would forever change his life by quitting his job and starting a television show aimed at African Americans in music. This had never been done before. He started the show with four hundred of his own dollars. The show provided a platform for African American artists such as James Brown, Al Green, The Supremes, amd Marvin Gaye to perform in a society that was coming off the heels of desegregation and performing at shows such as American Bandstand were reluctant to extend the same oppurtunities. The show was the start of the ever popular "soul train line" that is present at parties and weddings. Soul Train showed African Americans in a different light. They were seen as being themselves not as their white counterparts saw them.
The show had an influence in fashion as well. People tuned in to see what the performers as well as the dancers were wearing. Even the commericials, that often advertised products geared towards the African American community were influencial on those who watched the show. Soul Train launched an award show spin-off called the Soul Train Music Awards.
Don Cornelius hosted the show by himself 22 years of the 36 (1971-1993) years the show was on the air. He was 75 years old when he died.