Diva's Faves for 2011: Skincare
I keep try to keep my skincare routine relatively simple. I do not hae problematic skin so I don't see the need to try product after product. Therefore, this list will be way shorter than my makeup faves list and because of that I'll include pictures :).
1. Ambi Essentials Daily Moisturizer for Oily Skin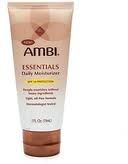 I don't know what tok me so long to try this moisturizer. I love it. I don't not leave my face looking greasy and feeling as if I did not just apply moisturizer soon after I applied it. I apply it to my face and allow it to sink in instead of rubbing it in and my face feels so soft! I love this product and the price ($5)!
2. Castor and Oilve Oils (Please excuse the blurred olive oil picture)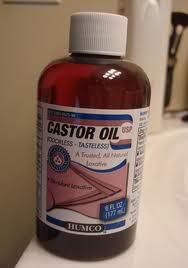 I read on one of the many blogs I read that castor and olive oils are greats at removing makeup and as facial cleansers, which I can attest that they are. I more often use the oils to remove hard to remove products such as waterproof eyeliner and longwearing lipsticks. They are safe for use around they eye as well (I have yet to sting my eyes when removing makeup). I have used these when I choose to oil cleanse, but it can get messy so I have since returned to my usual cleanser.
3.Ambi Essentials Gentle Cleanser
I've been really gravitating towards Ambi this year. I use this cleanser everyday. I have gone through at least 5-6 tubes this year. They last about a month and a half depeending on how much you use each time. It gets my face clean, it does not dry it out, and it is non-irritating. I also love how the price ($4) and how I can find it everywhere.
4. St. Ives Apricot Scrub
I have literally been using this exfoliant for years! I started in high school. I love how it deep cleans, yet does not dry my skin out. I try to exfoliate once a week, unless I'm bad and skip. Love this product ($4-5)!
Well that's it for my skincare! See it is short!