So one of my favorite things to do is play around in my makeup stash and come up with new colors. Today I used a lip gloss I wasn't to fond of by itself on top of a dark brown lipstick. The lip gloss is made my Wild and Crazy and the name of it is Je Je. The lipstick underneath is made by Ruby Kisses and is called Ebony.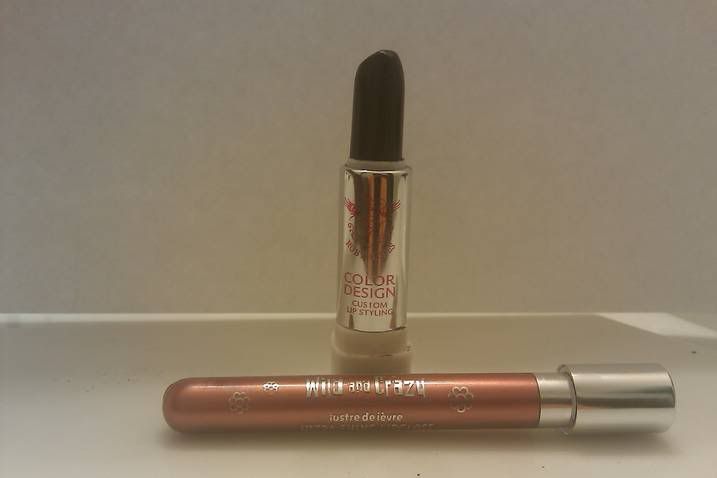 The lipgloss by itself had very strong orange undertones. It was a very orange gold color, and since I already had a lot orange and bronze tones going on I decided to tone it down. BTW the lipgloss has a strong chocolate smell. It almost smells too sweet.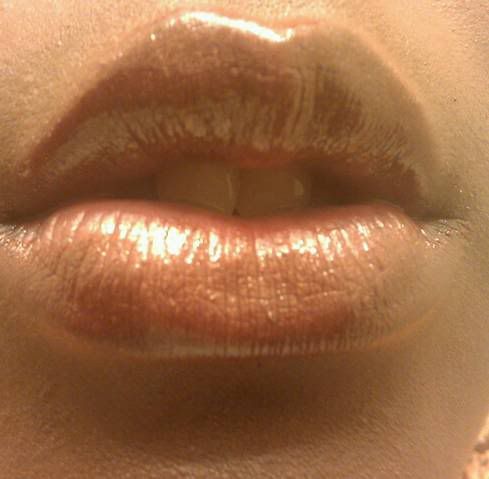 The final product turned out to be a great nude for my skin tone. I love it!