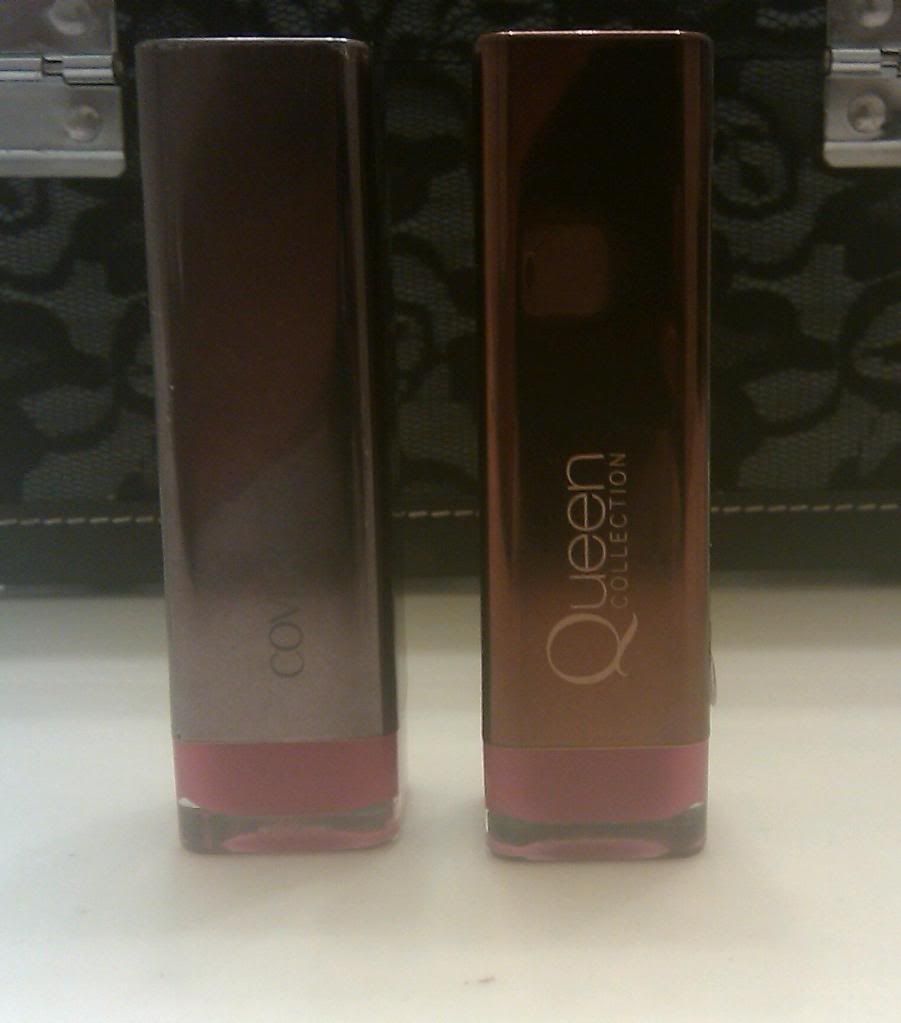 Spellbound is in the regular Lip Perfection line and Powderpuff Pink is in the Queen Collection Lip Perfection line. Different packaging, same formula.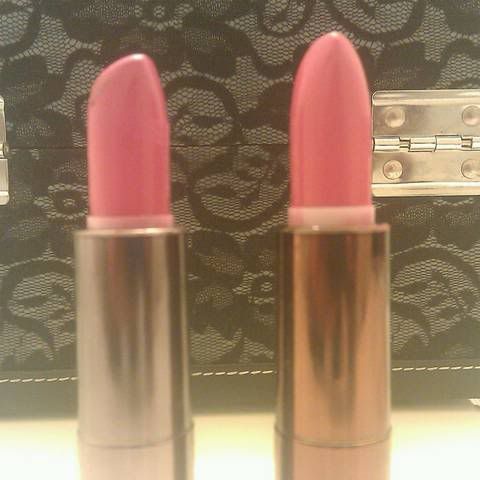 Spellbound leans more toward the hot pink side while Powderpuff Pink is a lighter shade of pink and is more of a bubblegum pink. However, Powderpuff Pink still has a warmness to it just like Spellbound. Both can be worn by women of all complexions and undertones.

Spellbound is on top and Powderpuff Pink is on the bottom.
My Thougts: Both lipsticks are great! They are both priced between $5-8 dependiing on if you buy them from a drugstore or a place such as Wal Mart or Target. Where you live also plays a role in price. They both have buildable coloe. You can wear them as a lipstain or as a bold "notice me" lipcolor. The formulation is awesome. It is not drying and not too smooth where the color moves around on your lips. This color is not going to go anywhere. That is also the problem. They are tough to remove as well. That's their only downfall. If you can get your hands on both I say buy both. I cannot pick one over the other so I cannot tell you which one to buy as I think both are very wearbable. It all dpends on if you prefer hot pinks over bubblegum pinks lol.